Transform your lawn with professional sprinkler installation and repairs
If your lawns and gardens are starting to look dry and a store-bought sprinkler system isn't getting the job done, the team at Arizona Outdoor Solutions can help. Our custom, high-quality lawn sprinkler systems will return your home's landscaping to health and beauty — and our WiFi controllers will make it easy for you to manage your system from anywhere, anytime.
AT CAPACITY FOR FALL 2023 INSTALLATIONS. BOOK YOUR SPRING 2024 INSTALLATION TODAY!
About Arizona Outdoor Solutions
Since 2009, Arizona Outdoor Solutions has been an industry leader in the installation, repair, and management of residential and commercial irrigation systems. We are proud to serve our communities in Burlington, Oakville, Hamilton, and surrounding areas.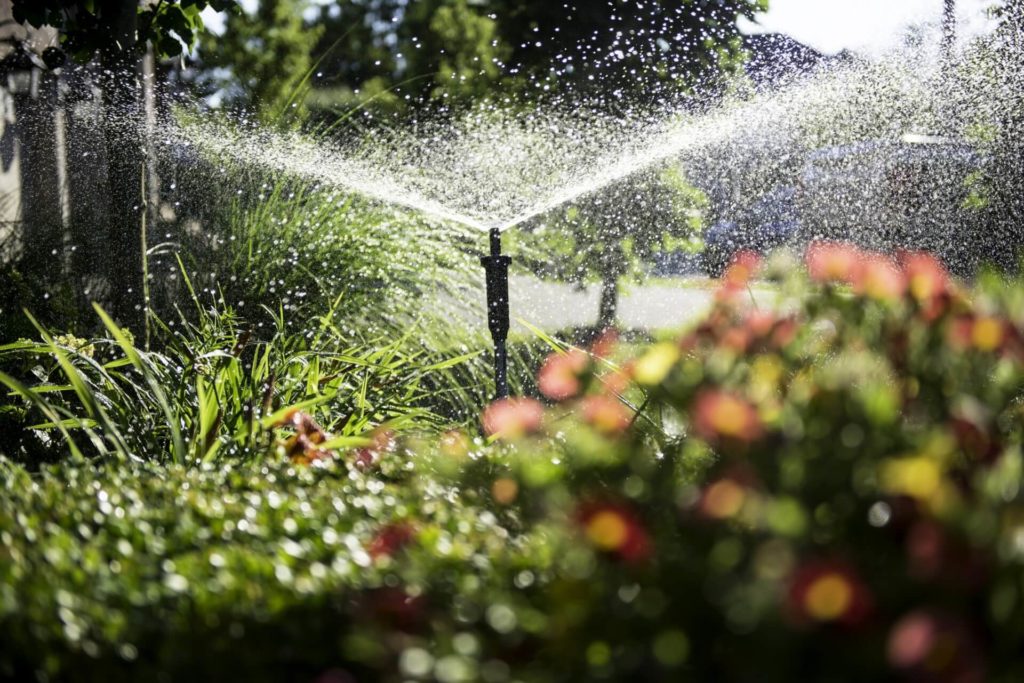 Residential Sprinkler Systems
Custom, high-quality residential sprinkler systems that will ensure your home's landscaping is healthy and beautiful. We offer new residential system installations, upgrades and repairs, and maintenance packages to provide regular upkeep throughout the year.
Underground Sprinkler System Repair
Are you tired of uneven spray patterns? High or low water pressure? Puddles on your lawn or around your sprinkler heads with no clear water source? You may have a damaged irrigation system. Whether you've got a broken spray head or had a faulty sprinkler installation by a company who's left you high and dry (with a soaked lawn), we're here to help.
Winterizing Sprinkler System
It's important to ensure that your underground sprinkler system is well-maintained and protected from the elements. It's not as simple as turning off the water — it's imperative that you have your home's irrigation system winterized by a professional each year so you don't risk a major sprinkler system repair issue.
Superior Water Management for Your Property
Are your water bills increasing every year?
Is the condition of your property declining or remaining the same despite increasing water usage? If you answered 'yes' to these questions, then it may be time to take a closer look at your commercial irrigation system.
A properly-functioning commercial irrigation system and water management plan will help you reduce water usage and improve the health of your property's lawns and gardens.
An in-depth audit from our team will show you how to optimize the efficiency of your property's irrigation systems, resulting in long-term cost savings.
Trusted Experts in
Commercial & Residential Irrigation Systems
Optimize your irrigation systems for improved performance and cost savings.